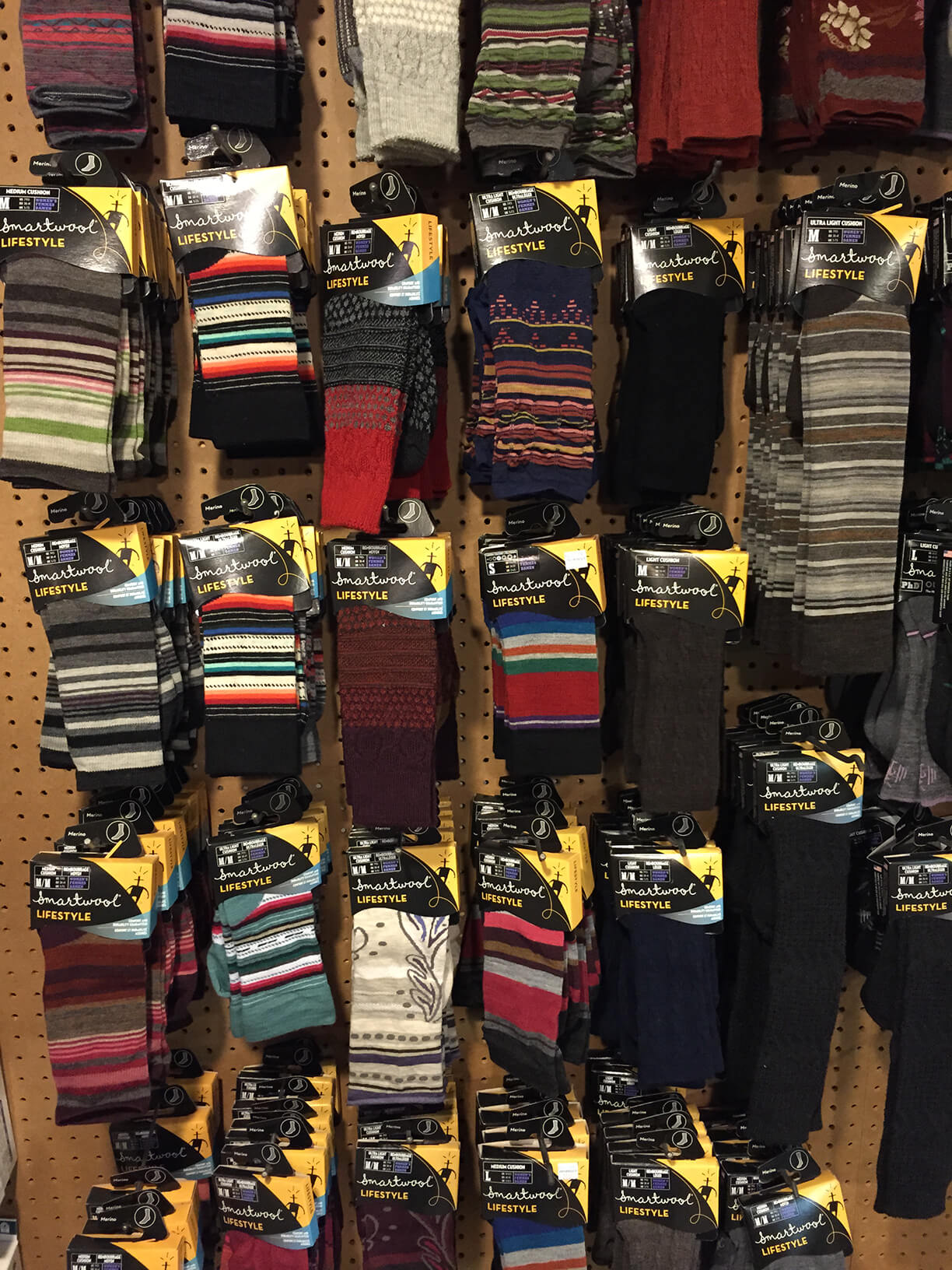 Tomorrow is Christmas Eve! Can you believe it? Our best recommendation for a last-minute gift is a pair of great socks, for three reasons: 1) Even if they already have one, they can always use another; 2) Most people rarely spend money on "good" socks, but love owning them; and 3) They fit easily into a gift bag so they're easy to wrap!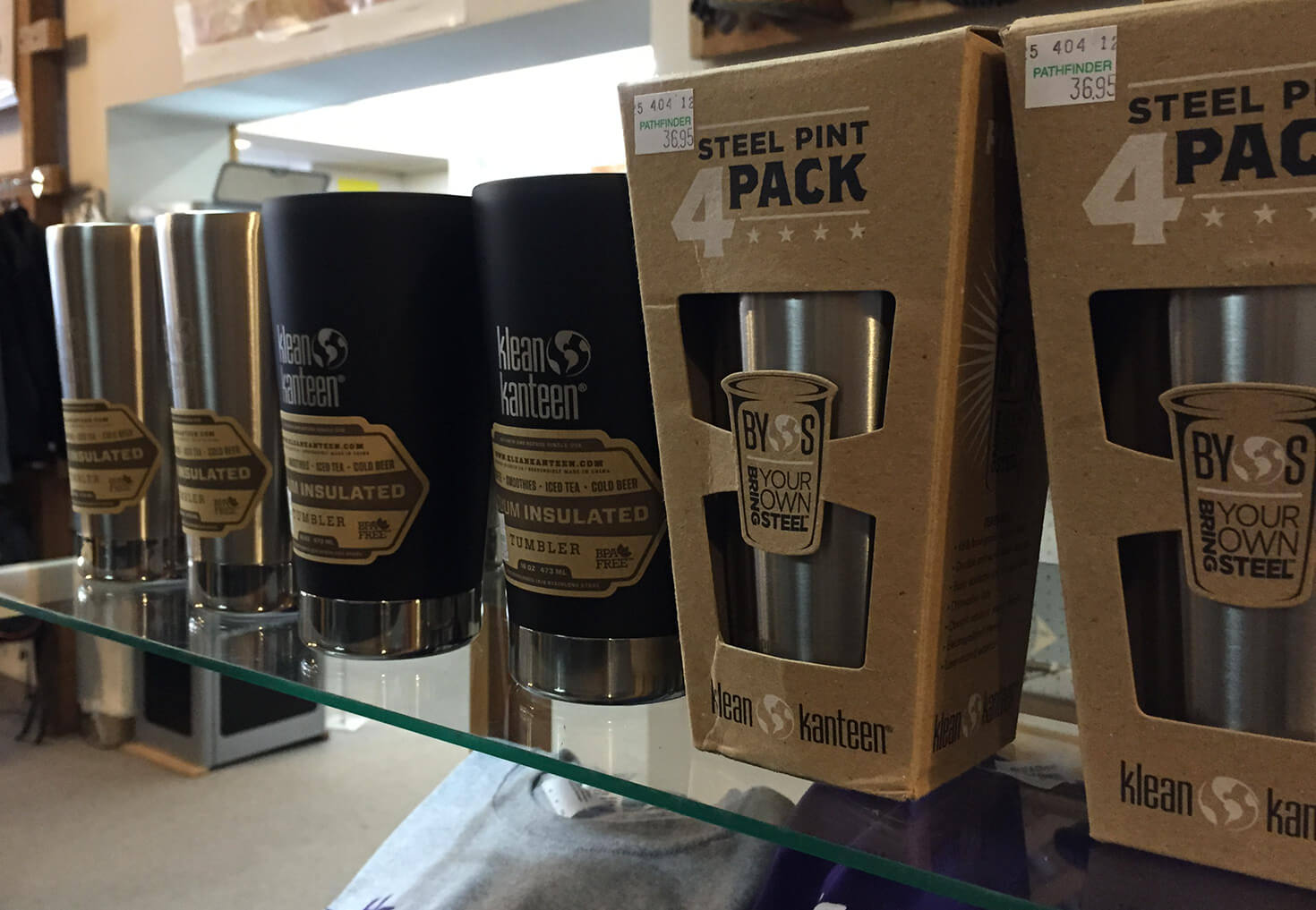 This just in! Klean Kanteen 16 oz insulated tumblers (the black ones look fantastic!) and 16 oz steel pint 4-packs. There are only 3 shopping days until Christmas, so if you need a perfect gift for a hard-to-buy-for friend or family member, these may be perfect. We also have a selection of new colors in regular Klean Kanteens, insulated ones in several sizes, and growlers too.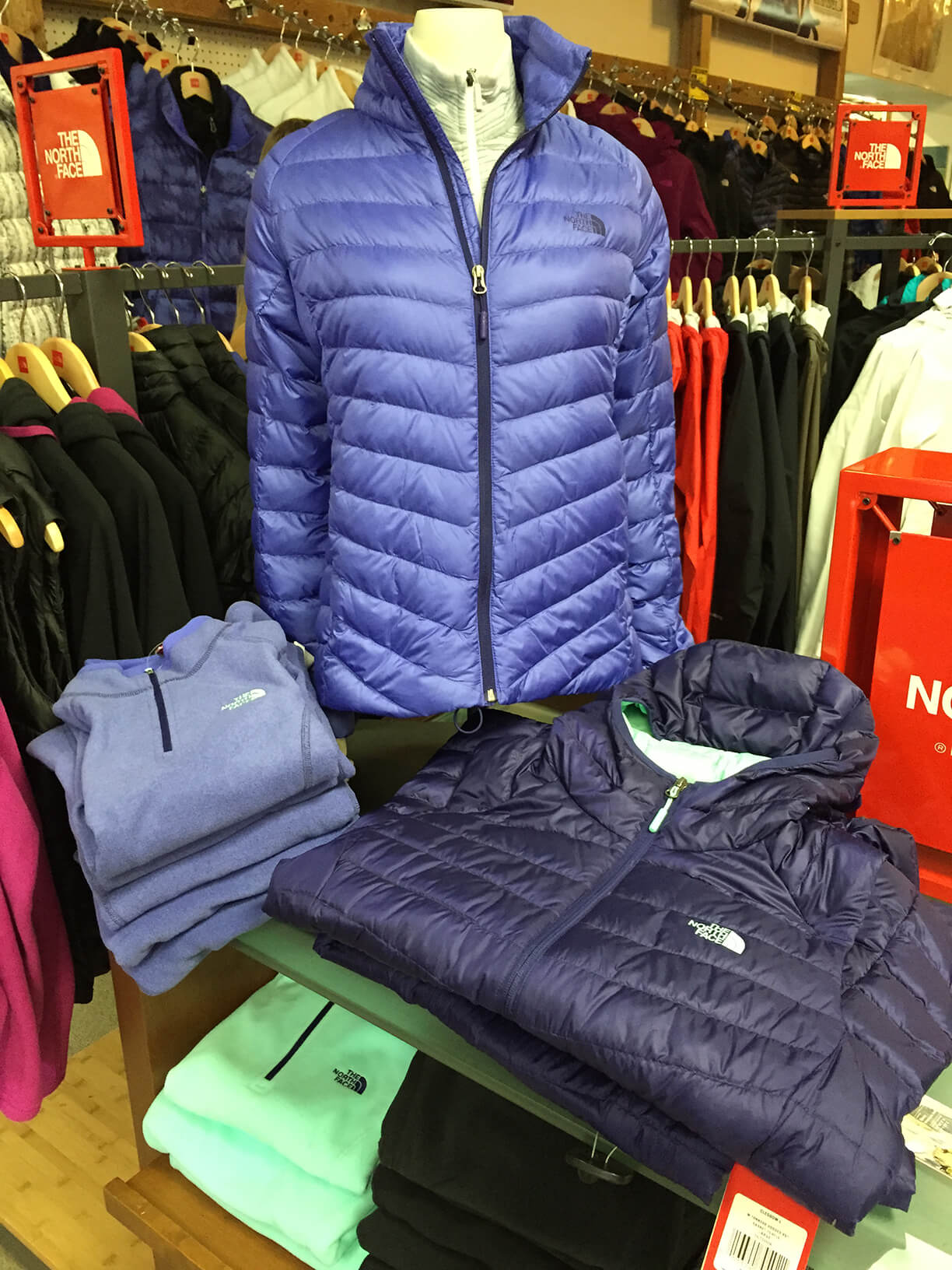 Do you have K-State fans on your Christmas list? The North Face has some great purple apparel this year. Perfect for going to basketball games, or heading to the Liberty Bowl, or just for being a loyal K-State fan every day (and being warm at the same time).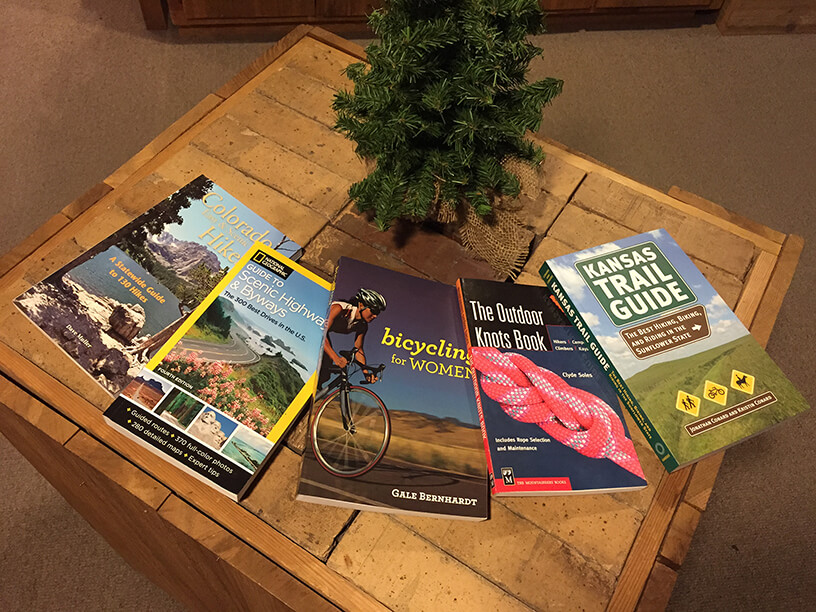 Need a new gift idea? Come browse our book collection -- some great Kansas books (birds, plants, fishing, trails, biking) as well as guide books to national parks and many areas of Colorado. With only 5 days 'til Christmas, books are an easy way to go: simple to wrap, too!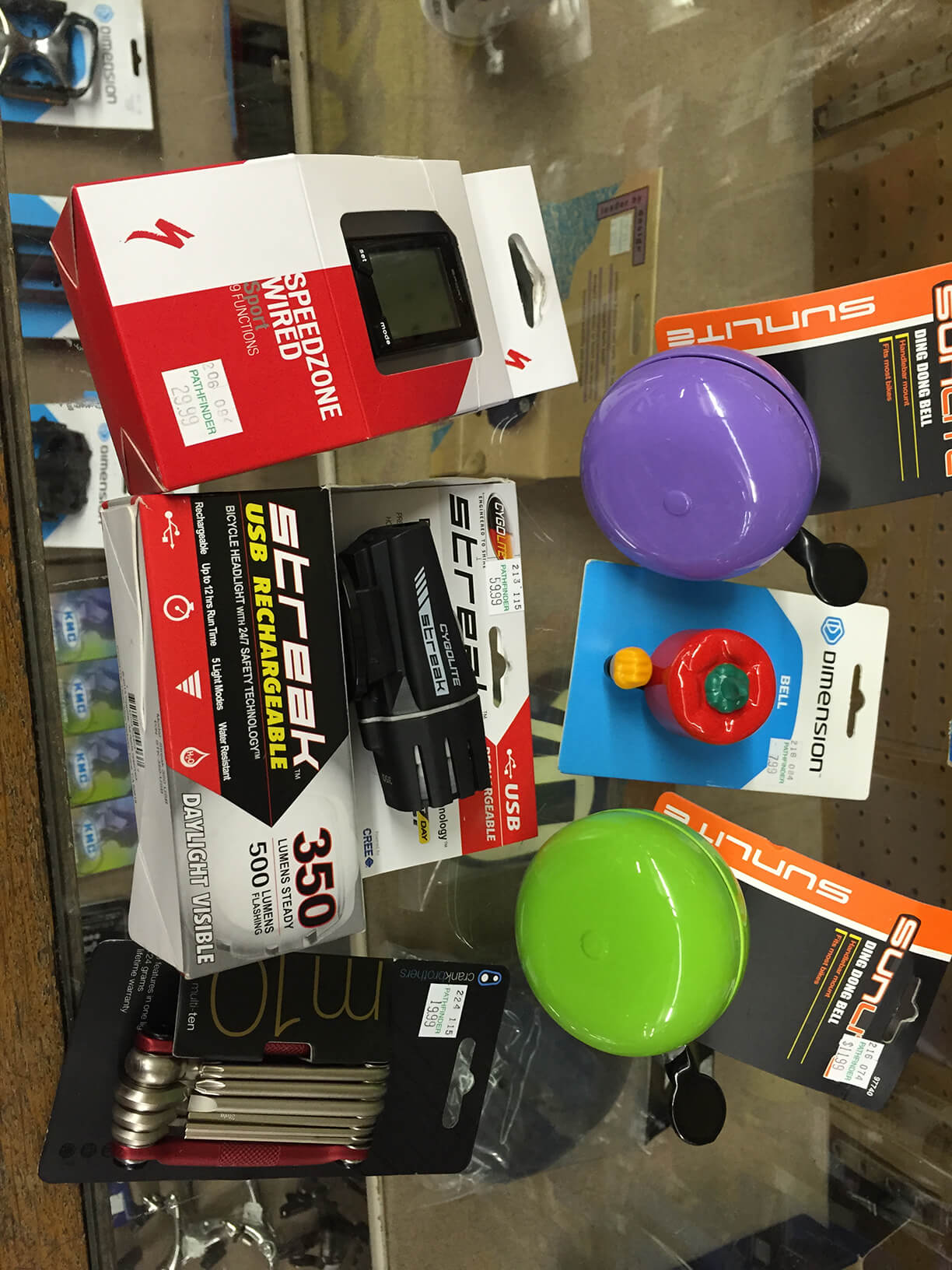 6 Days Til Christmas -- are you shopping for a cyclist? We have lots of great options, like a bike bell, a computer, a USB chargeable light, or a multi-tool.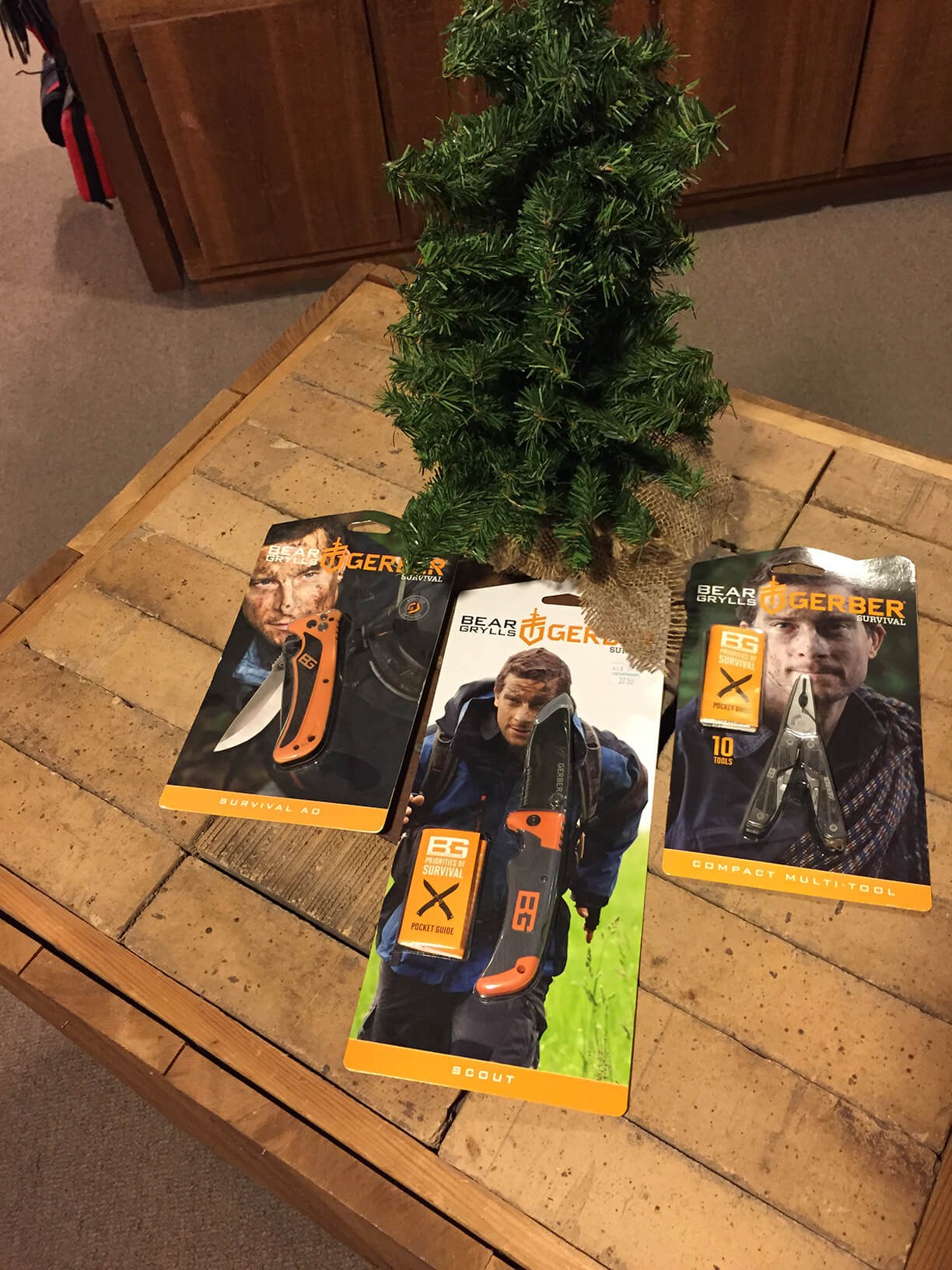 If a tool sounds like a good idea, but your uncle/nephew/father/husband isn't a cyclist, he might like a Bear Grylls knife or multi-tool.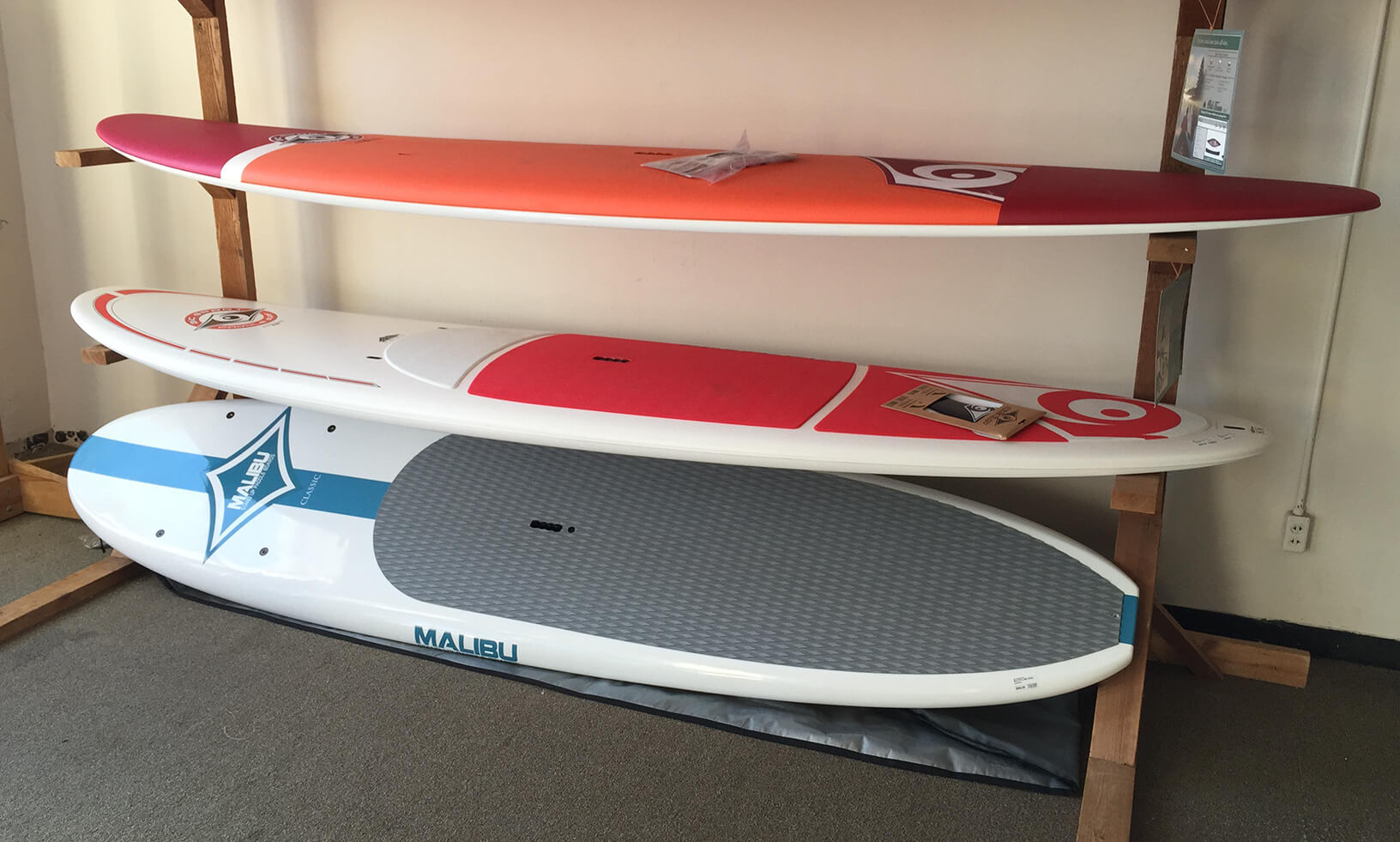 FRIDAY: With one week until Christmas, do you still need a Big, Impressive Gift for someone? Did you know we now have Stand Up Paddleboards? The expansion of our paddlesports section began with the addition of SUPs from Bic and Malibu. This could be the best Christmas ever!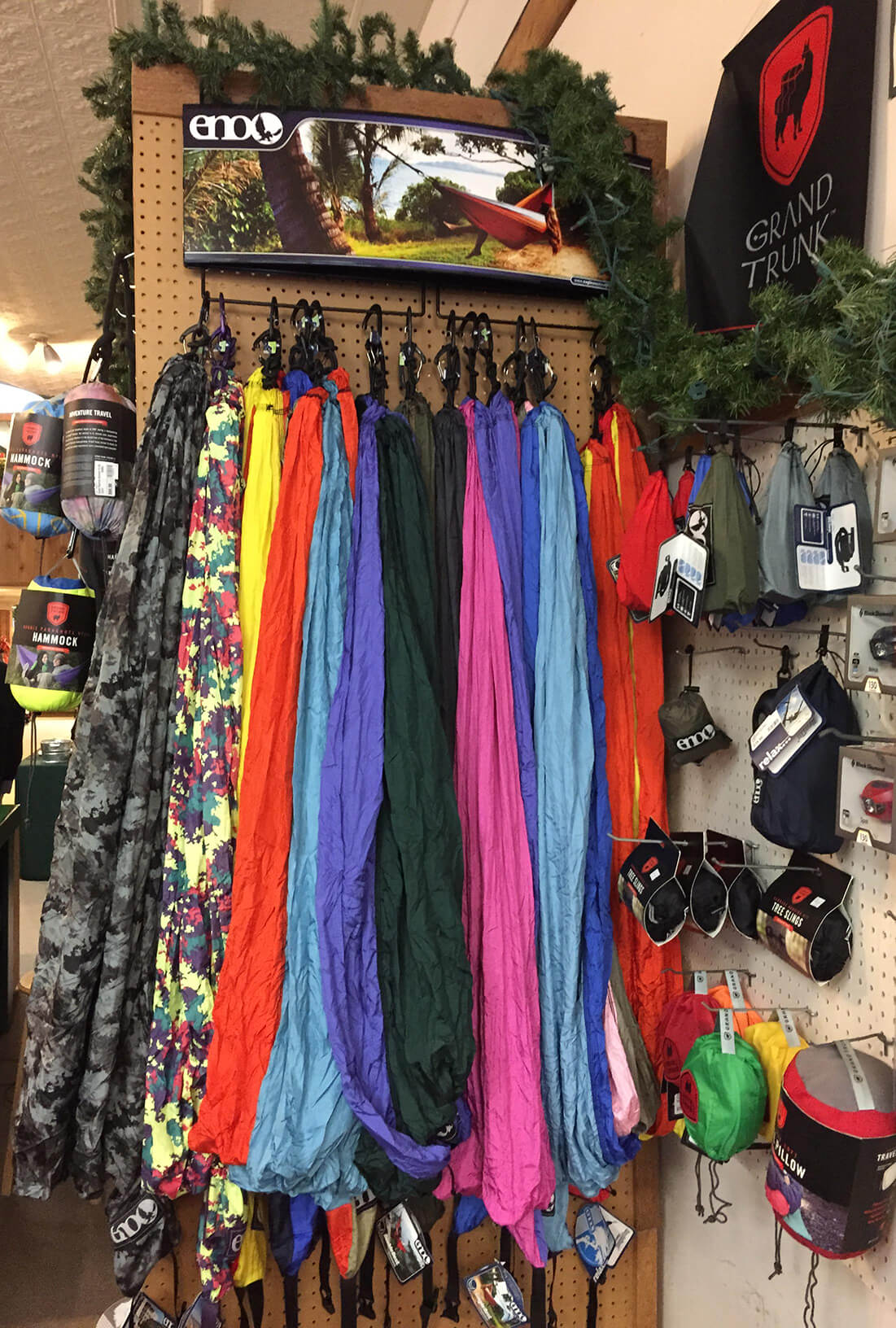 THURSDAY: There are only 8 shopping days 'til Christmas -- how are you doing? In honor of Finals Week for students, here is the one of the most popular student gifts this week: a hammock! How will your favorite high school or college student go hammocking with their friends unless they get one from you? (And yes, "hammocking" is now a verb!)
Adam Hammocking on Campus!