Still looking for a good Christmas gift? There's nothing like a good book. Did you know we have a book section on our mezzanine level? We even have some cool old snowshoe-style furniture you can relax in while you check them out.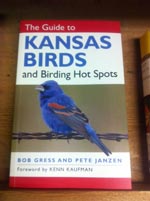 Nature books: We have nature books – bird and plant identification for the western states and local areas, like this guide to bird species (super photos!) and bird watching locations in Kansas. It's a great addition to the library of local bird lovers.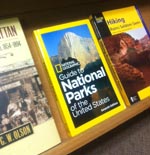 Travel books: For those who love traveling the U.S., we have a lot of great options, from this Guide to National Parks to guides of scenic highways/byway, ruins, hot springs, etc. We also have hiking guide books for most of the western states and many specific regions of Colorado.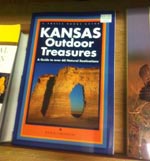 Kansas books: If your travels have a more local flavor, you'll love the variety of Kansas-specific books, like this one describing natural sites to see, and others about Kansas geology and history. And we carry a couple of great guides to paddling, mountain biking and road cycling in Kansas.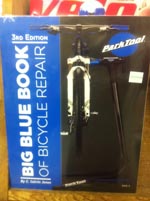 How-To books: This bike repair guide by Park Tool is one of our favorites, and is a great idea for anyone who likes to know how to fix things themselves. We also have lots of camping cookbooks and first-aid related books.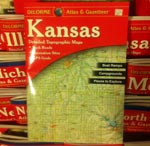 DeLorme Atlas: Road trippers would be lost without one of these great state atlases by DeLorme. Each atlas includes detailed topographical maps with information about attractions, outdoor activities, wildlife viewing, historic sites, and more. Some of us Some people own one for every state they have visited. Just an idea…