Remember when you were a kid, and wanted nothing more than a shiny new bike and a free afternoon to ride it around the neighborhood? The good news is now that you're a grownup you can recreate that childhood fun and — at the same time — reap some very grown-up benefits as well. In fact, bicycling can help solve many of the factors that cause us all stress today. Bicycling is healthier, less expensive and better for the environment than driving a car.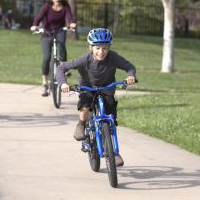 The health benefits of bicycling seem obvious. After all, you can find exercise bikes all over every fitness center — and if they're healthy indoors, just think how great they are outside! Most research shows that a sedentary lifestyle leads to heart disease and other chronic conditions, and bicycling is great cardiovascular exercise. Riding a bike can also improve muscle strength, balance and endurance. In addition, the fresh air and sunshine can also improve your mental health.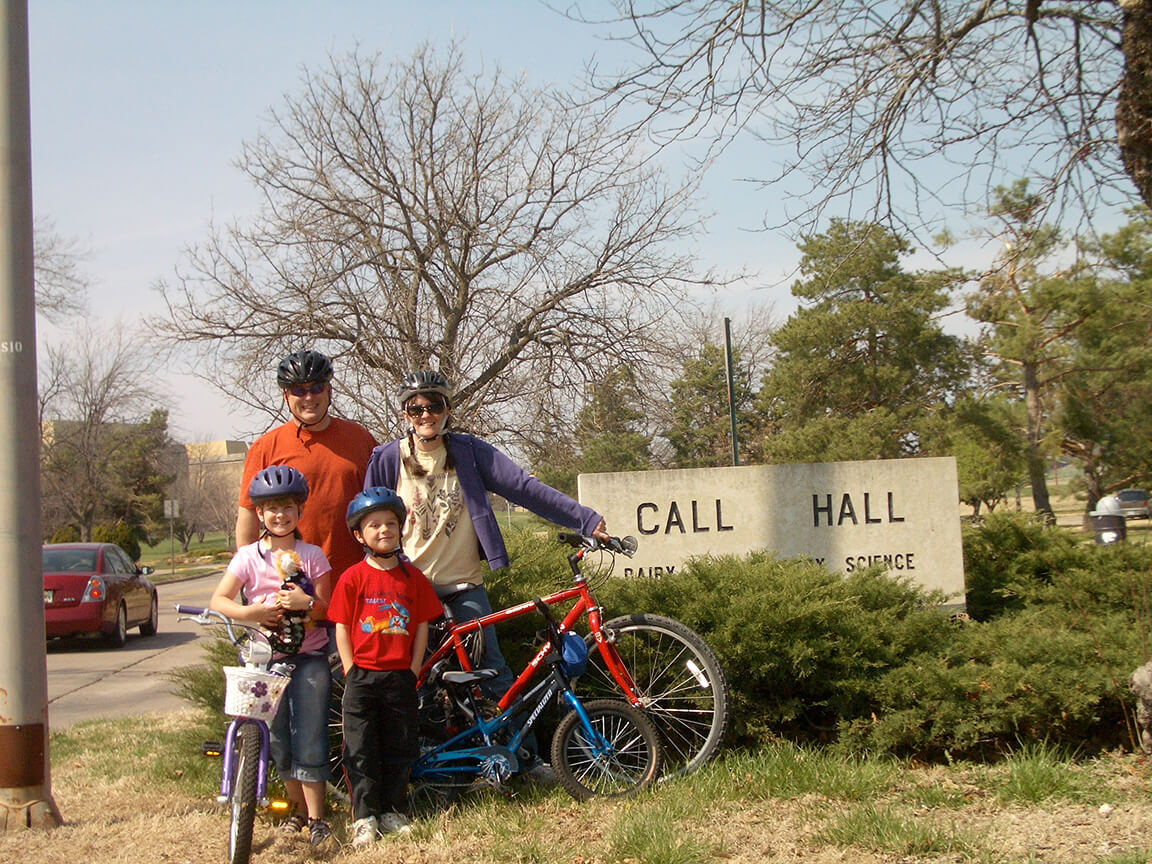 With gas prices rising rapidly, another obvious benefit to bicycling is the savings you'll enjoy by cutting down on your trips to the gas pump. Bicycles also cost significantly less than a car, and are much cheaper to maintain.
We know that many of our customers place a high value on the environmental benefits gained by choosing bicycling. The most noticeable environmental impact, of course, is that bicycles don't create pollution through emissions like cars do. One study actually determined that 60% of the pollution created by automobile emissions happens during the first few minutes of operation, before the car's pollution control devices can work effectively, so shorter car trips pollute more on a per-mile basis than long trips.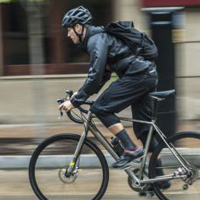 There are other environmental boosts by increasing bicycle traffic, as well. For example, more bicycle traffic can decrease congestion on the roads as well as wear on the roads, potentially resulting in less road repair and expansion. Bicycles also take up less space in parking lots so we could quit paving over so much green space to park our cars. Most research says there are 8 parking spaces per car in the USA. More bicycles in place of cars can also save public funds, in the costs of road repair and of building parking garages.
And now we're back where we started — riding our bikes because it's FUN! Yes, in addition to all of the practical, logical arguments for bicycling, it is also one of the most popular choices in outdoor recreation. Contrary to what many believe, not everything that is fun is bad for you!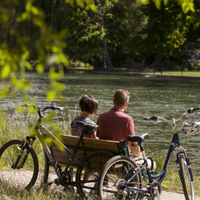 It all starts with small steps. Next time you jump in the car to run a quick errand a few blocks away, think about taking your bike instead. Going to the gym to ride the stationary bike? Get outdoors and ride in the fresh air. Looking for something fun to do on a free afternoon? Go for a ride on the Linear Trail! Enjoy all the Benefits of Bicycling.