It's Education Appreciation Month at The Pathfinder!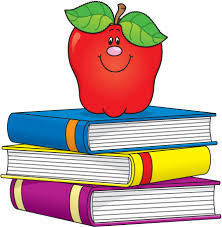 As part of our ongoing celebration of our 40th Anniversary, The Pathfinder has declared August as Education Appreciation Month! All in-stock items will be 10% off throughout the ENTIRE month of August for all customers. In addition, we will be donating 5% of all August sales totalsto the Manhattan-Ogden Public Schools Foundation, which works to enhance and enrich the school district for students and educators.
This 10% off applies to all customers and to all purchases, including bikes, clothing, camping gear, bike repair, and all sale items. The only thing not included in the sale is special orders -- it's for in-stock items only.
We've enjoyed offering select sale areas throughout the spring, and were pleased to give a military discount throughout July. This Back to School sale for Education Appreciation Month. Thanks to all of our customers for a fantastic 40 years of business!
We are also grateful to all of the educators and schools in our community, and are proud to support them with our donation to the school foundation. Find out more about the Manhattan-Ogden Public Schools Foundation here, or contact Heather at The Pathfinder (sales@thepathfinder.net) to find out how YOU can donate to the Foundation also!