Reel Paddling Film Fest
Saturday, June 20, 2:30-5:00 at Flint Hills Discovery Center
Enjoy the world's best paddling films in this traveling World Tour event. Pay regular FHDC admission for entrance.
Trailblaze Challenge Info Session
We are hosting an info session on Tuesday, June 23, at 6:00 p.m. to find out more about this exciting new event that will take place on Sept. 26. In just one day, participants will have the option to walk or run the 25-mile North Shore Trail at Clinton State Park outside Lawrence in this fundraiser for the Kansas Make-a-Wish Foundation. For more information about the Trailblaze Challenge, come to the event or go to the Foundation's website. The information session will cover the details of the challenge and will include a short clinic by our staff on the importance of proper foot care for long hikes.
Author Visit: Kansas Trail Guide
Saturday, July 11 at The Pathfinder
Meet the authors of the new Kansas Trail Guide book. Time and details TBA
Poyntz Avenue Mile
Friday, June 12 Postponed until August 7 along Poyntz Avenue, ending in front of The Pathfinder
Women's Demo Day
July 25-26 POSTPONED until cooler weather! CONTACT US IF YOU WANT TO BE NOTIFIED WITH DETAILS ***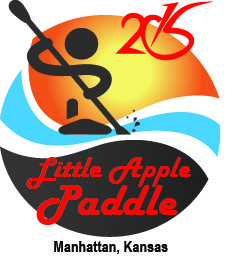 Little Apple Paddle
Saturday, Aug. 1, 8-12ish
Kansas River, Linear Trail Head
***EVENT IS SOLD OUT!! CONTACT MPRD WITH QUESTIONS ***
Register today for a float tour of the Kansas River in your canoe or kayak! Bring your own or rent one from one of the available providers. Lifejackets are required.
The float trip will end at St. George, and there will be free bus rides back to vehicles! This is a free event and pre-registration is required and limited to the first 75 to register. Check out the flyer and registration form.
Manhattan Parks and Recreation is partnering with Kansas Department of Wildlife, Parks and Tourism, US Army Corp of Engineers and Manhattan CVB to bring you this event.