Travel can take many forms, from a spontaneous trip to Tempe for the bowl game to a long-awaited European cruise. But one common element is the need for efficient, convenient ways to pack. Great travel gear will keep your load light and your belongings handy, while looking good and lasting through many adventures. That is the goal of our Travel section.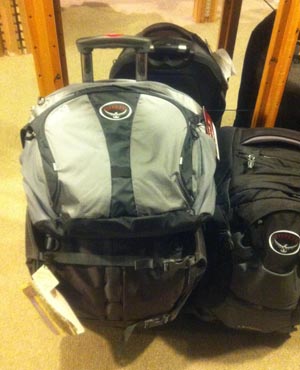 We stock luggage from Eagle Creek and Osprey, and aim to have a variety of bags available, including wheeled carry-ons, backpacks with zip-away harness systems (to hide the straps), bags with zip-off daypacks, and some with combinations of these features.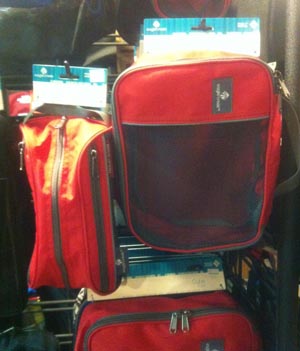 Eagle Creek specializes in packing efficiency. Packing cubes and sacks come in a variety of sizes and are wonderful to help you keep your clothing and gear organized. Garment folders will help you pack dress clothing without wrinkles.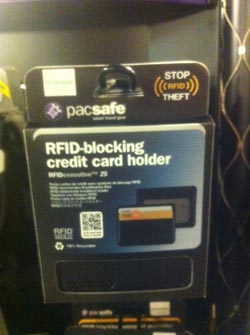 PacSafe specializes in security gear, including bags and purses with theft-resistant features (wire mesh and cables in straps for no slashing, and more). They are also leading the way in producing RFID safe wallets, bags and purses (to combat the issue of scanning the new credit cards and passports with computer chips inside).
On top of that, we have a wall full of locks, bottles, pillows, towels, and other travel accessories. And we carry clothing that is perfect for travel – lightweight, packable, quick drying, versatile.