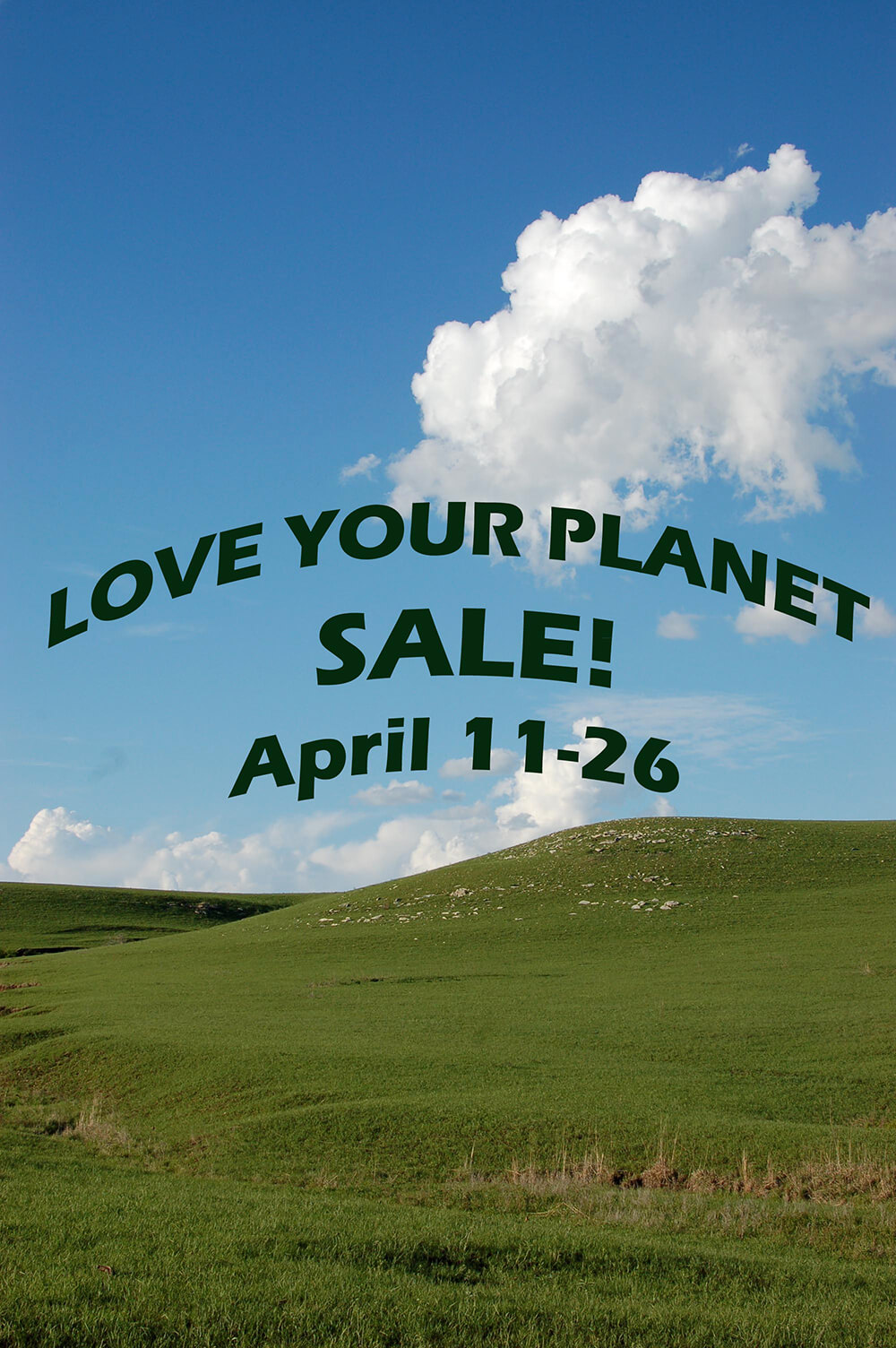 Join us this spring as we celebrate Earth Day for two whole weeks, with our annual Love Your Planet Sale from April 11-26. You'll find great deals on camping and bicycling gear and clothing, making it easier than ever for you to get out and Love Your Planet — your planet will love you back!
Throughout the sale, you'll find in-store displays featuring companies we represent which promote environmental principles and products we carry which use recycled and organic products. We'll also suggest ways we can help you "go green" in your own life with gear from The Pathfinder.
As you know, we enjoy the outdoors, and we have fun supporting our customers' outdoor experiences too, whether bicycling, hiking, bird watching, camping, kayaking or anything else. Our Love Your Planet Sale is more than just a sale to us, it's also a time to reconfirm our commitment to our planet.
We believe that by selling long-lasting, high-quality products, our customers can enjoy their gear for many years to come, helping you "re-use" them for years. We also try to support companies and movements that are environmentally conscious.
Within our business, we recycle cardboard, rubber and paper, and we re-use everything from paper and file folders to computer parts and display pieces. (In fact, we rarely throw anything away... our storage areas can attest to that.)
Most of all, we believe that by encouraging our staff and our customers to spend more time in natural areas, we will all value the planet more and work harder to preserve it in every way we can.