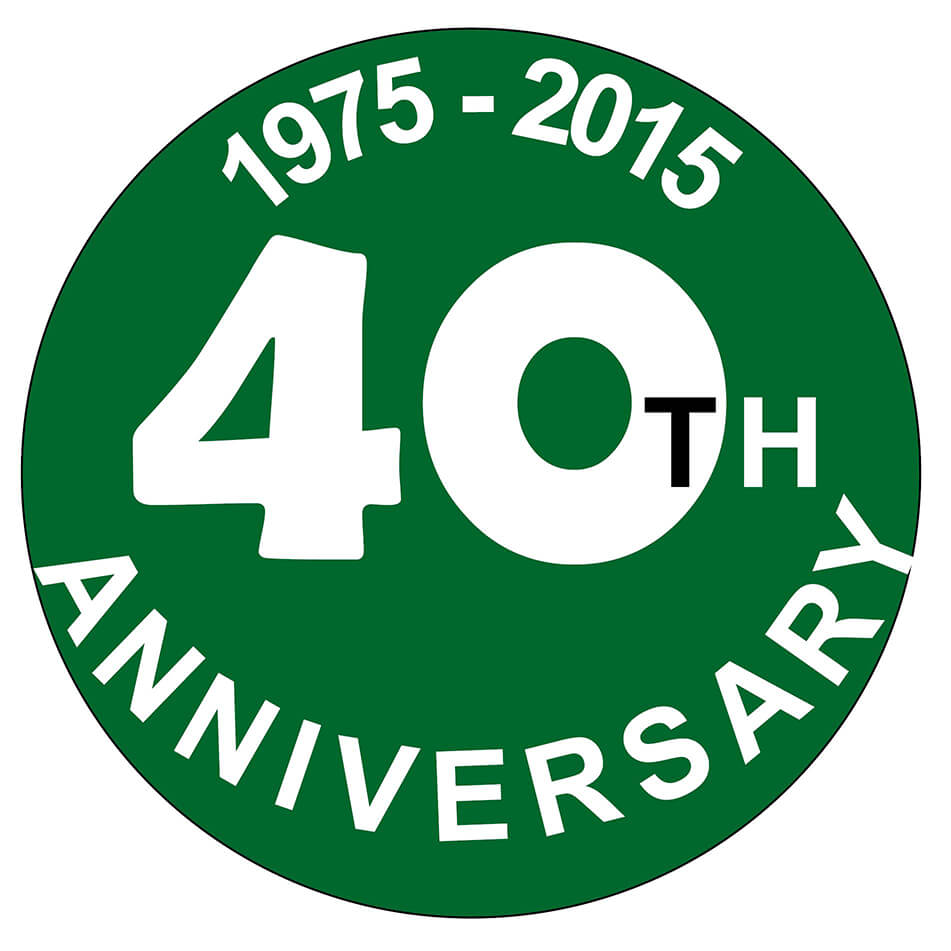 It's our 40th Anniversary!
We are celebrating our anniversary with a 20% discount on ALL in-stock merchandise through the month of September (no special orders, no bike labor). Thank you for your loyalty and friendship over the 40 years we have been serving Manhattan.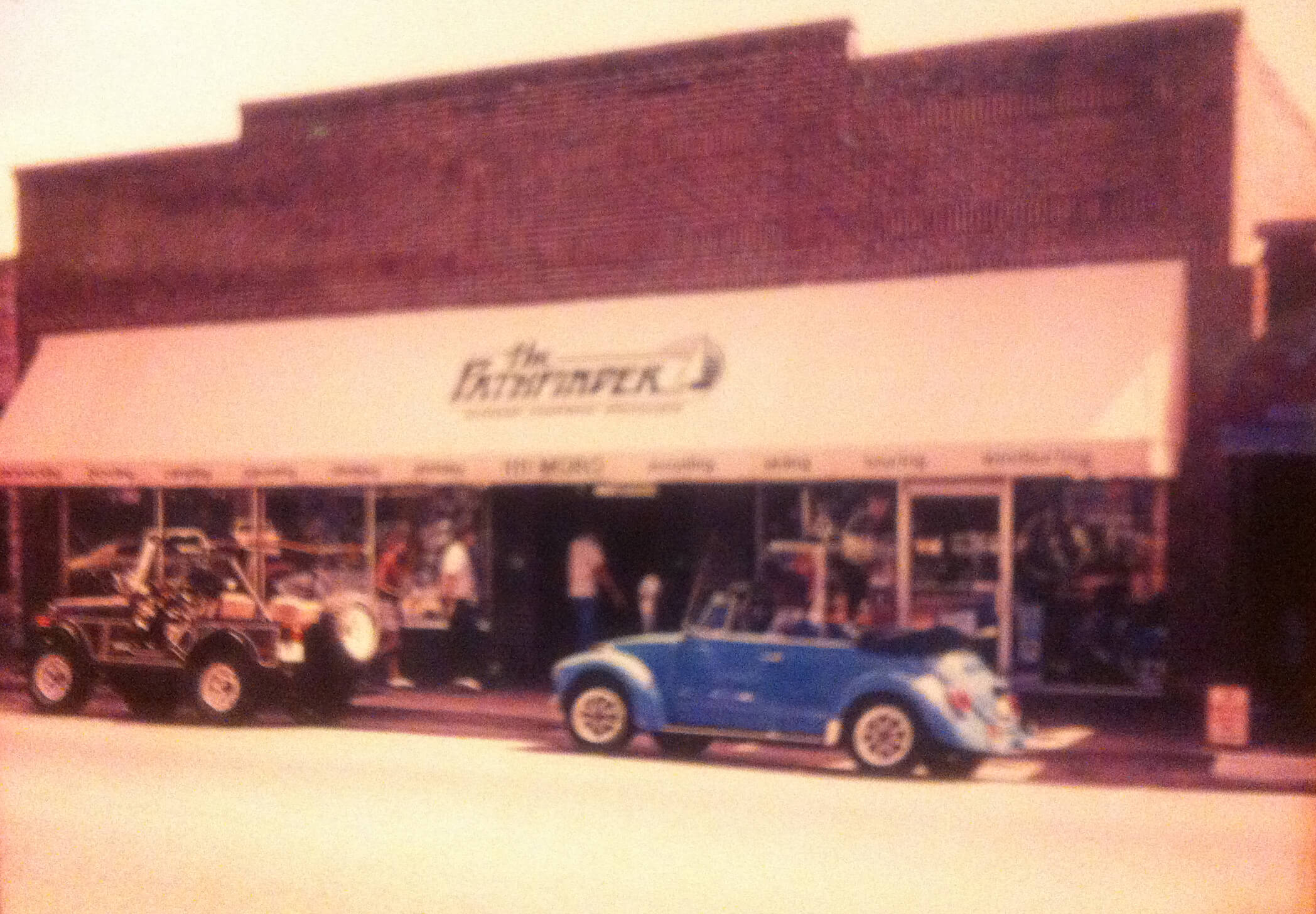 The Pathfinder opened on September 5, 2015, at 1111 Moro in Aggieville. Our location included what is now the KatHouse Lounge and the RCPD station. We functioned with a much smaller staff but a very similar product line. Some items, such as Altra Kits (sew-yourself down vest kits!) and windsurfing boards, didn't survive past the 80s. Others, such as road bikes, hiking boots, and sleeping bags, haven't changed much in outward appearance. And still others, such as Patagonia synchilla fleece and North Face color-blocked puffy down vests, went away and then came back! The Pathfinder's best acquisition in the 1970s was the hiring of a young K-State student named David Colburn, who came in hoping to get his bike fixed and ended up running the place!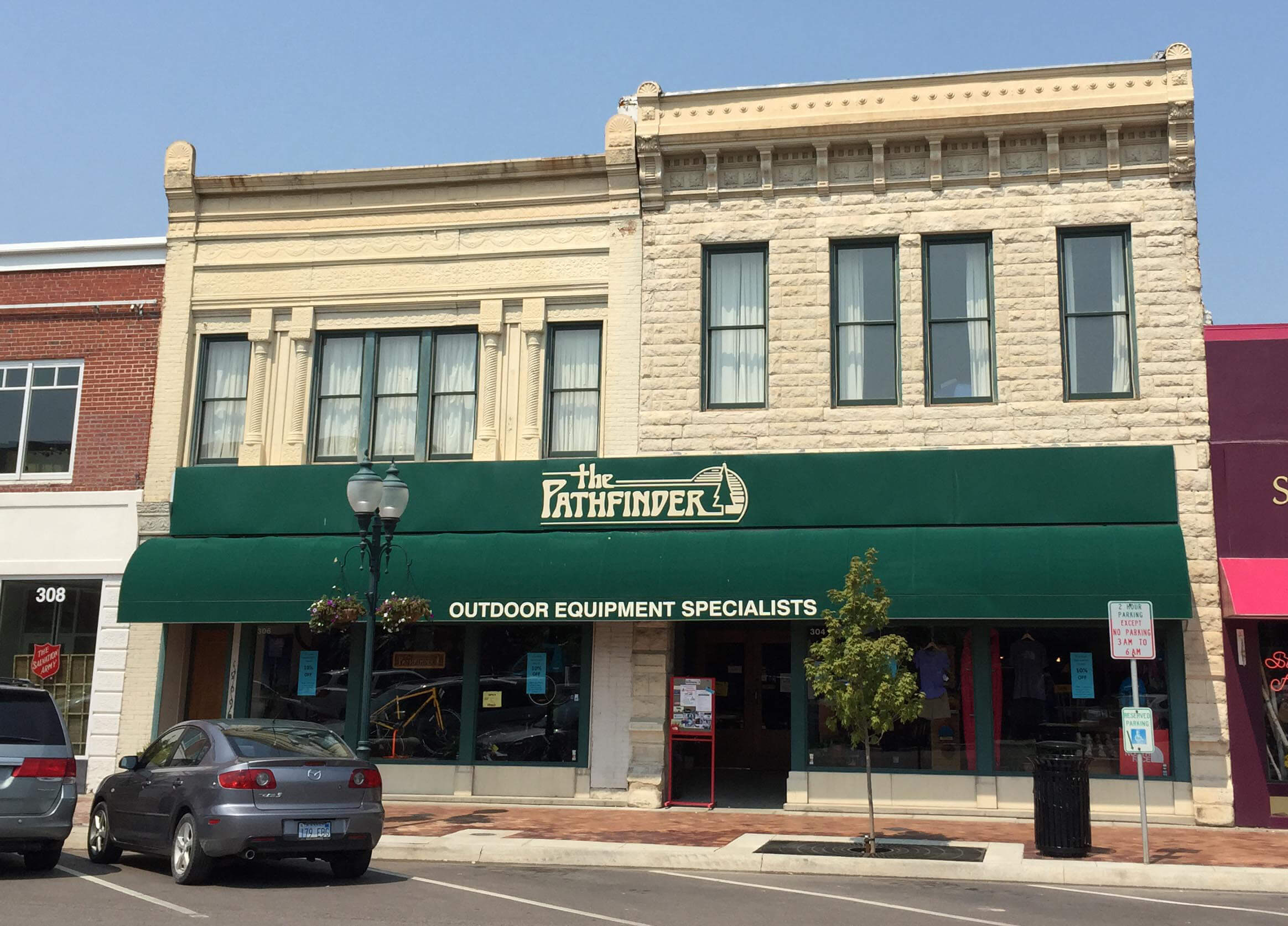 As the '80s came to a close, we knew we wanted a space to call our own that had more room for products and gear. In February of 1992 we moved to our current location at 304 Poyntz. We missed being close to campus, but loved the increased parking and especially the floor space (tents! boats!) and storage. Recent years have seen amazing growth in the Downtown Manhattan area, and we have enjoyed the additional businesses, restaurants and entertainment, and the beautifully redesigned roads and sidewalks.
Over the years, we have had over 200 staff members work here, and have seen lifelong friendships (and some marriages) result from their time at The Pathfinder. And many went on to impressive careers, including quite a few in the outdoor industry. Come in and take a look at our staff poster and old staff photos which we will be displaying this month.
In addition to our staff, many of you have been part of our Pathfinder Family as well. And yes, many friendships have resulted from those relationships as well! We thank you all for the great memories. Stay tuned this month as we share photos and memories from the past 40 years.