Top ten things I saw at the OR show today:

10. Beard Beanies. Don't expect to see us carry these, even though I look great in it!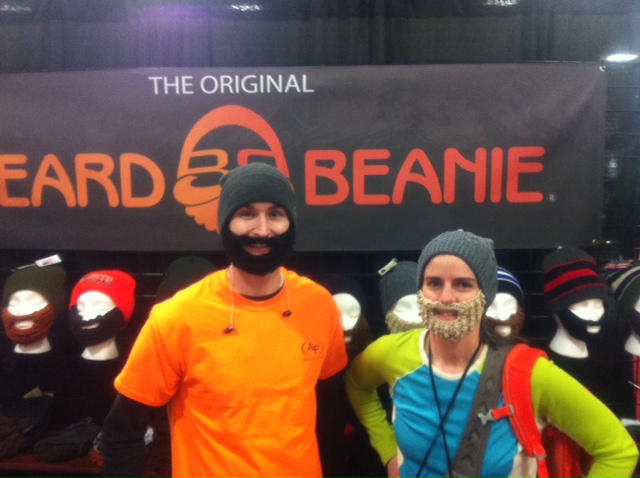 9. FITS socks. Some new colors & styles, but still as great as ever. A staff favorite, for sure!
8. The new women's Oboz boots & shoes. Coming this spring!
7. Osprey's updates to their travel packs and duffels. I want a new Transporter duffel.
6. 180s with Bluetooth. Wireless ear warmers. True story.
5. AMK's fire cubes: I can't wait to start a fire at our staff meeting next week!
5. Patagonia's fall sportswear and outerwear line. Can't narrow it down any more than that!
4. Buffs: an artistic way to be warm and stylish.
3. Famous people (well, in their fields of expertise) like freestyle skier Glen Plake and Project Runway alum Mila Hermanovski.
2. New colors of PhD discs and mini coin purses that look like the discs.
1. Clif Shot Bloks with caffeine: let's just say that walking the booths all day long makes a person tired, and instant caffeine is very welcome!
Tomorrow will be my last morning at the show, then it's back to Manhattan with all of the cool new stuff I found. Can't wait to show it to my cohorts at The Pathfinder!