Heather's report from the OR Show:
It was a great trip to Salt Lake City for the Outdoor Retailer trade show last week. The OR Winter Market show is attended by over 20,000 exhibitors, buyers, and media professionals to look at the newest clothing and gear for the fall 2013 season. While The Pathfinder doesn't send someone to every OR show, we do try to attend them as frequently as possible. I've been to several summer and winter shows over the years, and always enjoy the opportunity to keep up with the outdoor industry.
Though I know it sounds fun (and it is!) it's also a lot of work; covering the whole show floor on my own takes a lot of time, not even stopping for meals. (Glad the Clif bar booth has samples!) I met with a lot of my sales reps to look at their fall lines, so I can place orders for next winter. I was also on the lookout for exciting new products and brands which would be appealing to you, our customers.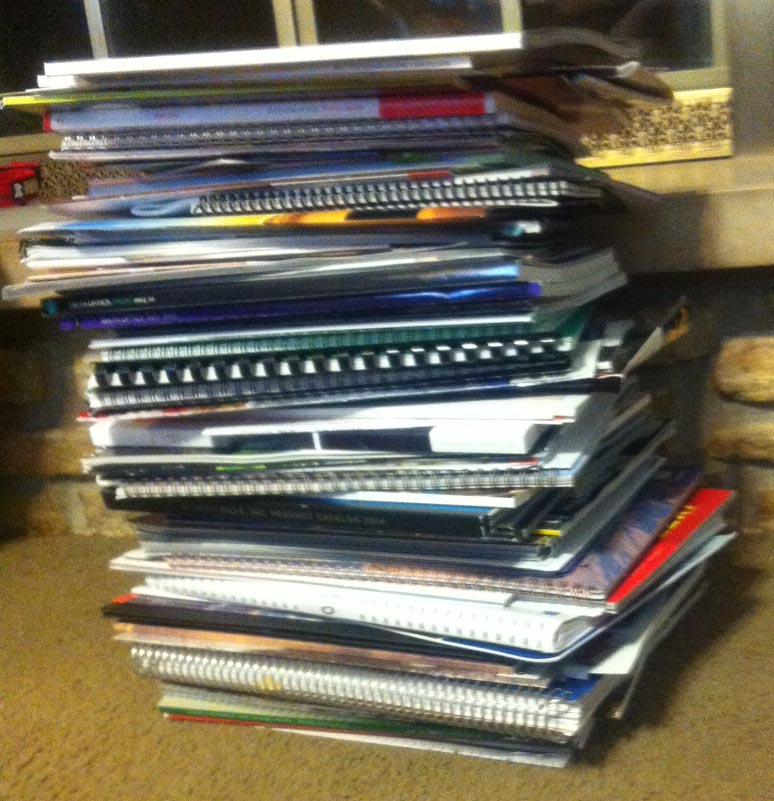 I came home with a huge stack of catalogs and product information -- that's over 52 pounds of catalogs in the photo! Some of the treasures I found are available right away, so you'll see them in the store soon. Others are fall items so it will be a while before we have them in stock. We'll keep you updated as new goodies arrive.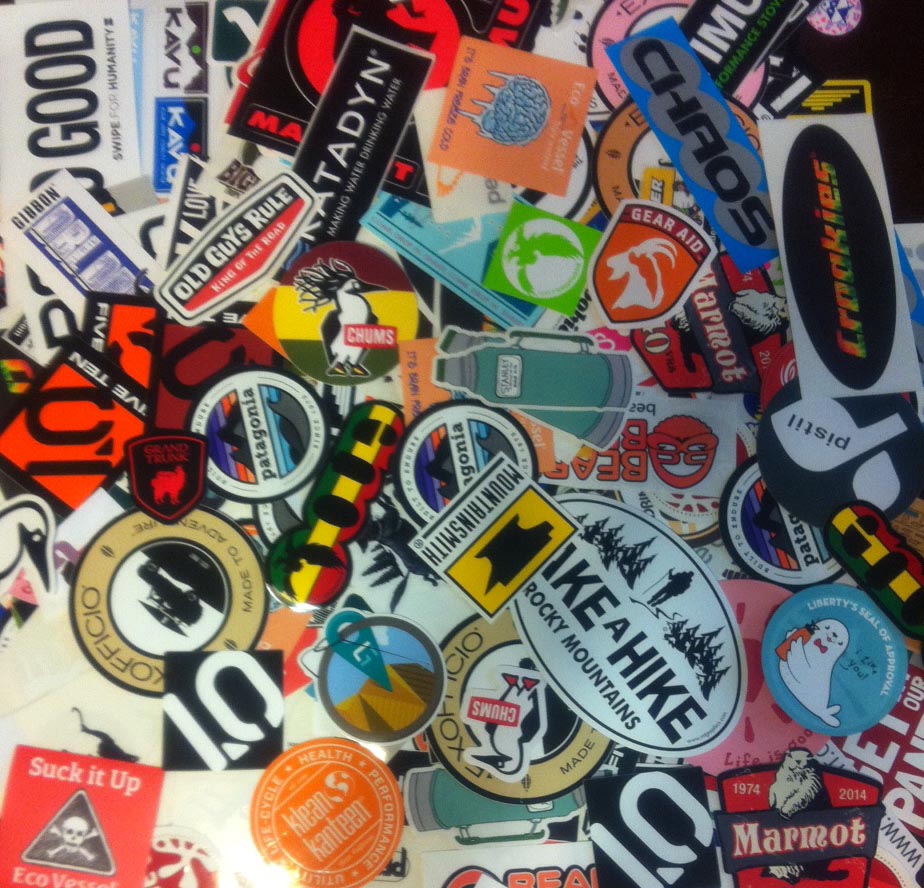 In addition to catalogs, I did come home with some fun samples and SWAG. I'm excited about sharing those with my friends and co-workers at The Pathfinder, to get their input on whether they think the new stuff will work for us. And of course, I always scour the show for the best stickers -- check them out! These new stickers will go into our sticker basket. If you'd like to take a look, ask us next time you're in!