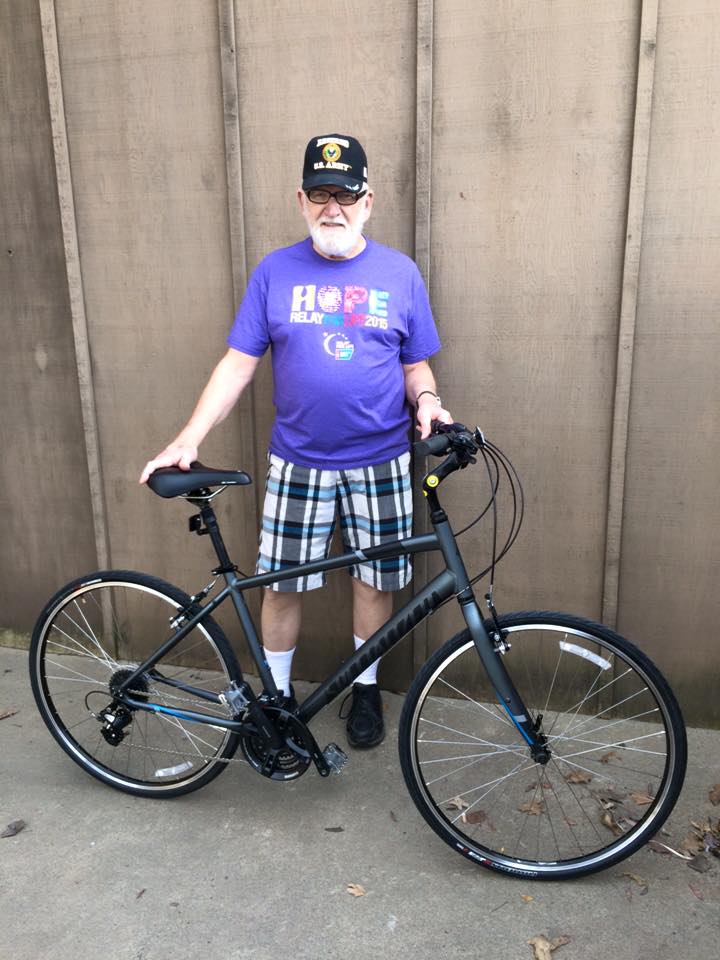 Meet Roger! Roger purchased a Specialized Crossroads Sport from The Pathfinder last week for his first year participating in Biking Across Kansas. But Roger is doing BAK for more than just the enjoyment; he is on a mission to raise funds to help build a Youth Center for the youth of Ogden, KS! How awesome is that?!
If you would like to support Roger's cause, donations can be mailed to Roger Graham at P.O. Box 541, Ogden, KS 66517. If writing a check, please make it out to Roger Graham with a memo BAK for deposit only.
Roger will also be at the Ogden Gun Show accepting donations on April 2nd & 3rd.
We are excited to support Roger on his journey to BAK and we hope you are too!