Don't forget to pick up some stocking stuffers while you're out shopping for the last few items. And don't fill it up with just candy – put something in there that will surprise them. Here are some of our favorite stocking stuffers: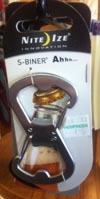 S Biners: These handy carabiners come in a variety of sizes and colors, and are super handy for lots of uses. Better than a normal carabiner for everyday use, they have two openings so you can unclip one side while the other stays hooked. And we even have 3-packs and bottle opener versions.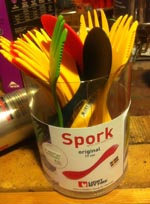 Spork: Colorful plastic sporks are useful for camping, picnics or school sack lunches. We also have sporks in titanium, if you're looking for a more tech-y stocking stuffer.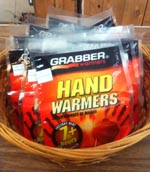 Handwarmers: Great items for anyone who will spend time in the cold outdoors for work or play.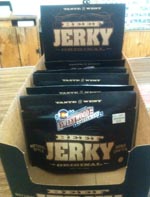 Beef Jerky: Sweetwood beef jerky is made in Steamboat Springs, Colorado, and our staff has been hard at work taste-testing it for you. J We give it our hearty stamp of approval!

Leg Bands: All cyclists could use a reflective leg band – use it to keep pant legs from getting caught in bike gears, saving your pants from damage and your bike from wrecking. Or strap them on your arm or backpack for extra reflectivity.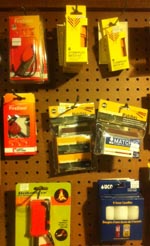 Firestarters: We apologize for the following gender stereotyping, but it seems to us that Guys Like Firestarting Gadgets. So here are some great stocking stuffer ideas, including magnesium lighters, blastmatch, and windproof/waterproof matches.