Poyntz Avenue Mile
Friday, June 12 Postponed until August 7: along Poyntz Avenue, ending in front of The Pathfinder
Author Visit: Kansas Trail Guide
Saturday, July 11 at The Pathfinder
It was a lot of fun to have Jonathan and Kristin Conard in the store talking about their recently published book! We still have copies so if you missed the event you can come buy the book and plan some fun Kansas outings for this summer or the upcoming cooler days of fall.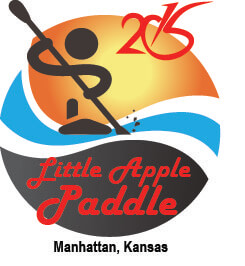 Little Apple Paddle
Saturday, Aug. 1, 8-12ish
Kansas River, Linear Trail Head
This was a fantastic event with over 100 in attendance! Check out our photos on Facebook and keep an eye out for next summer's date. Ths event did fill several weeks prior to the day, so you'll want to get signed up early next year!